Hollywood Carpet and Air Duct Cleaning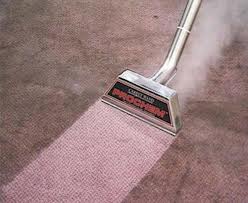 We appreciate you choosing Hollywood Carpet and Air Duct Cleaning! We are extremely thankful to be known as the top place for carpet cleaning in Hollywood, California as well as for the large variety of cleaning services that we offer. Whatever your need be it air duct, dryer vent, HVAC, tile or upholstery cleaning, or even water damage repair and other restoration services, you have come to the right place. We have been working diligently for years to ascertain ourselves as a respected and reputable cleaning company in Hollywood. We are able to do this by offering our customers exactly what they want and need at a reasonable price. If you would like a quote, just give us a call, we give estimates free of charge. We would like all of our clients to be assured that when they hire us for a job be it for carpet cleaning, tile cleaning, or even air duct cleaning in Hollywood, CA they are getting the best deal possible. We really do care about our customers and their needs. This is one of the many things that make us stand out as a company. For more information about us and how we are different from other carpet cleaning companies in Hollywood, California, please take some time to look at our site or just give us a call. We will be happy to help you in any way possible.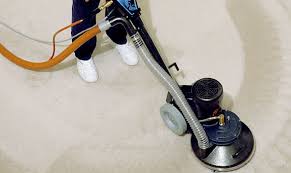 Hollywood Carpet and Air Duct Cleaning is different from other cleaning companies in California for many reasons. Our clients say that we have the following to offer:
All of our technicians are experienced and licensed.
We will always provide free estimates.
We can perform many cleaning services therefore you can have all the things you need done in a short visit.
We will always make sure that our customers get the best service because our customers have made our business what it is today.
We can offer you biodegradable solutions and we are eco-friendly.
These are some of the reasons we are known for what we do and why clients call us first for all their cleaning needs. Below are more details about what we can help with at Hollywood Carpet and Air Duct Cleaning.
Carpet cleaning in Hollywood –We eradicate the stains that are on your carpeting – this will bring the carpets back to life, and make them feel as good as new again on your feet.

Air duct cleaningAir duct cleaning/dryer vent cleaning/HVAC cleaning – These are all very important aspects of a home and they have to be kept clean in order to ensure a healthy home for your family. We ask that you let us purify and clean your air by removing irritating allergens that hide in ducts and vents.
Tile cleaning – Clean tiles can make a big difference in your home. We can clean the residue and grime which sticks to your tiles, and causes them to be hard to clean.
Upholstery cleaning in Hollywood – Our clients usually have their upholstery cleaned when they are cleaning their carpets; this allows for a fresh smell and feeling throughout your home.
Water damage repair/restoration services – We are able to clean and bring back items that would normally have been lost in the event of water damage.
Hollywood Carpet and Air Duct Cleaning would like to have the opportunity to show you the high level of quality of the work we do. If you are selling your home or just spring cleaning we ask that you keep us in mind because clean carpeting makes a big difference in your home. If you have stained carpets they do not look their best. Smells might also be lurking in your carpets, but not to worry we can remove those for you as well. Choose us for carpet cleaning in Hollywood, CA and we can promise that you won't be disappointed.
Call Hollywood Carpet and Air Duct Cleaning – (800) 259-2308